Your choice for Raleigh Real Estate Sales
ProHome Realty is your choice for buying or selling real estate in the Triangle. We can assist you as a buyer's agent from start to finish with buying a personal home or investment property that fits your budget and needs. If you have a home or investment property we have you covered. We can list your home or investment property with a professional marketing plan designed to get you the top sales price for your home.  
The Benefits of using ProHome Realty
25 years experience in the Triangle market
Investment Property Specialists
Professional Representation
Expert Market Analysis
Comprehensive online marketing
Social Media marketing
Home Staging Ideas
Contractor resources
Marketing

Marketing is key to successful sales. ProHome Realty provides an expert market analysis for each property we list to maximize your return on investment. We advertise your property in MLS, dozens of real estate related websites and Social media platform

Experience

Over 25 years of experience in the Triangle market gives you the advantage you need to sell your home.

Resources

ProHome Realty has a vast number of subcontractor connections to help you prepare your home for the market quickly at a reasonable cost

Professional Guidance

ProHome Realty will advise you in all aspects of the sales process from pre-lisiting preparation, pricing, marketing strategy and contract negotiations all the way through closing.  

Home Search

ProHome Realty will help you identify properties that fit your needs and budget. We will send you listings of potential properties that fit your criteria.  You decide how often you receive new listing information

Investments

ProHome Realty has extensive knowledge of the residential investment market.  We can help you buy or sale your investment home with expert analysis of the market and current pricing. We often have investors willing to purchase currently rented properties.
Raleigh Area Info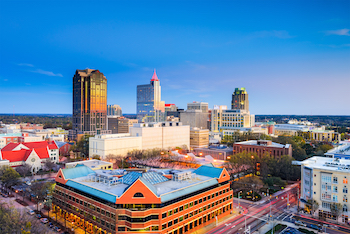 The Raleigh area has a thriving, growing economy and routinely receives national accolades as one of the best places to live. The growth is predicted to continue for many years to come. With many new residents moving to the Triangle on a daily basis, this will keep the Triangle as a top investment and home ownership location for many years to come.